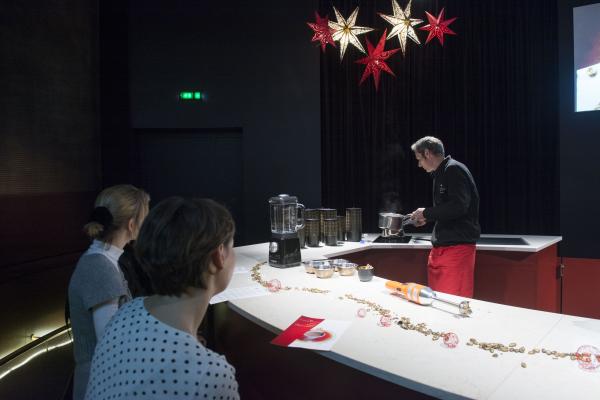 An eye-opening attraction, the Cité du Chocolat is abuzz all day with activities to enhance chocolate fans' enjoyment!
The Valrhona Cité du Chocolat is primarily an interactive and multi-sensory tour. The fun, instructive trail will help you to better understand the secrets of chocolate, so that your tastings are more rewarding. 
The Cité du Chocolat holds events to develop your knowledge of chocolate. These lively, interactive sessions will deepen your understanding of a chocolate-related skill or expertise – with tasting included, of course!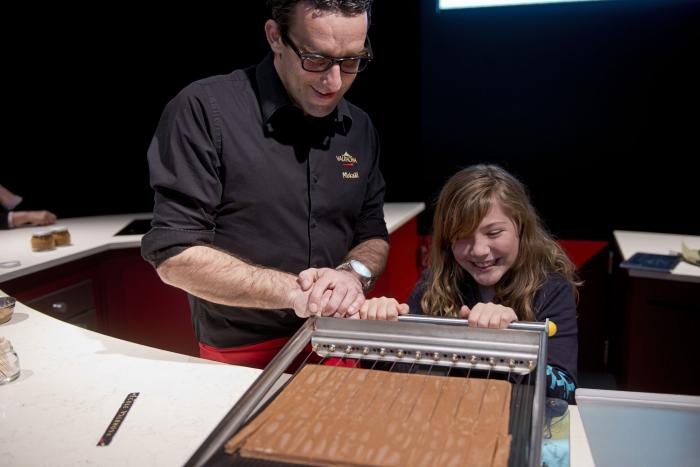 At weekends and during school holidays, enhance your visit with one of our 30-minute discovery workshops, for an extra €1.
Our  workshops are only available in English for groups (10 or more people). For details and bookings, please call 04 75 09 27 27 dial 5.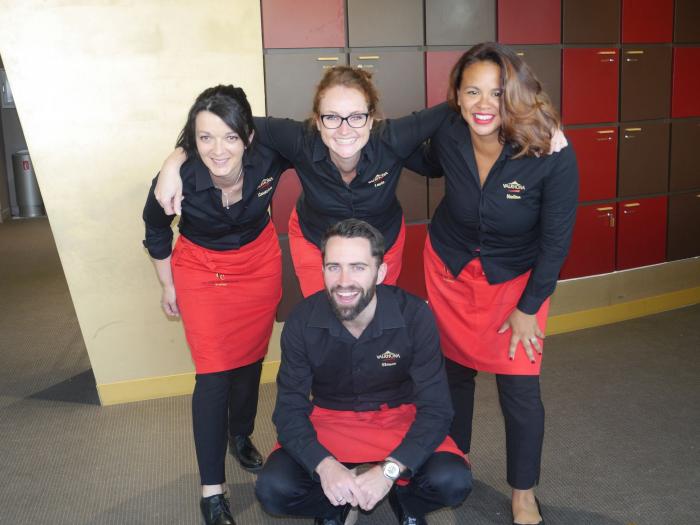 And to orchestrate it all... A top-drawer team for chocolate-packed entertainment!
The Cité's eight-strong events team have a passion for chocolate, and a flair for sharing it. They love answering your questions and satisfying your curiosity!
Make the most of their presence during your visit!