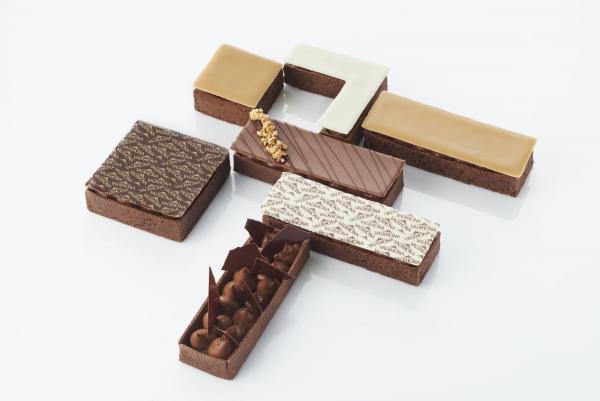 The École Gourmet stands for...
Conveying living knowledge and skills.
A team of pastry chef instructors who are the custodians of Valrhona's expertise.
Clear, fun teaching techniques.
Understanding without inhibitions, learning without preconceptions.
Innovative techniques drawn from professional expertise.
Tailored packages for every person, desire and level.
Recipes designed so they can be made at home.
Teaching kitchens dedicated to each type of class.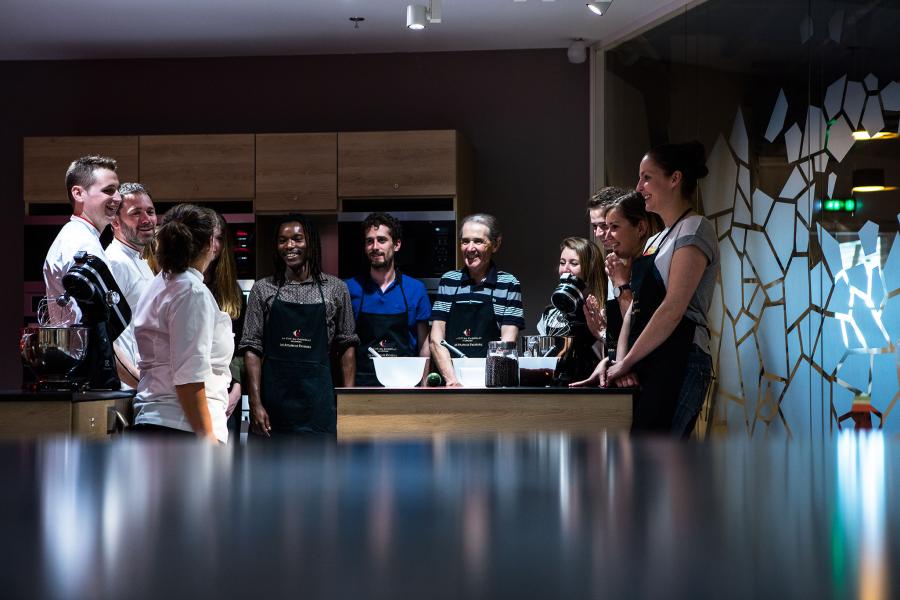 from 30 minutes to 2 hours
Curious or passionate about pastry? Come and be tutored by a pastry chef on one of our courses.
Private group course (at least 10 people):
Book a date for a course with one of our pastry chefs, and enjoy a convivial and instructive experience with friends or colleagues!
All our courses are held in the Gran Couva or Guanaja teaching kitchens at the École Valrhona (8 quai du Général de Gaulle, Tain l'Hermitage) or in the Dulcey teaching kitchen (upstairs at the Cité du Chocolat: 12 avenue du Président Roosevelt, Tain l'Hermitage).
At the end of your workshop, you will take your pastry creations home to delight your loved ones – so be sure to bring a cool box.
For safety reasons, you must wear closed-toe shoes.
Please present gift vouchers when you are greeted at the school.
Sessions are in French. Sessions are available in English for groups of 10 or more.
Since 2005, the École Gourmet has been running pâtisserie classes where our pastry chef instructors share their expertise and know-how.
These sessions are a chance to acquire pastry skills and tricks, and thus make mouth-watering desserts more successfully.
In these classes, you will produce the featured recipes from A to Z. You will discover both pâtisserie classics and original recipes dreamt up by our chefs.
There are classes for every taste and level!