Imagining the best of chocolate, together
French chocolate maker Valrhona has been supplying the finest chefs and artisans since 1922.
Chosen by the world's finest master pastry chefs and chocolatiers for the rich aromatic palette of its chocolate, which is constantly enhanced by further innovations, Valrhona strives to promote gastronomic fulfilment.
Attentive to dialogue and ethics, Valrhona builds long-term co-development relationships with farmers and leading chefs.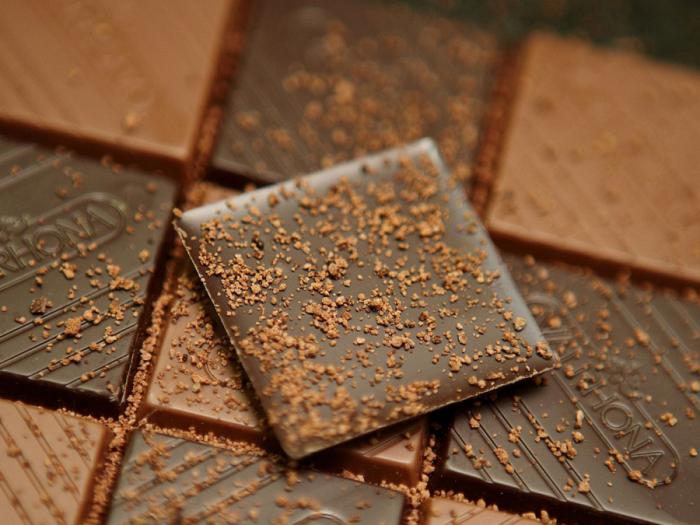 From occasional events to a permanent venue
The idea of the Cité du Chocolat was born in 2006 after many Valrhona-initiated educational events, including "Nuits du Chocolat" (1987) and, most notably, the "Destination Chocolat" exhibition (1992).
This travelling exhibition was staged at the Palais de la Découverte and the Musée Guimet in Paris, and also in Marseille, Bordeaux and Strasbourg, gave more than 500,000 visitors a behind-the-scene look at Valrhona chocolate.
Such enthusiasm gradually convinced Valrhona to open its doors to the public.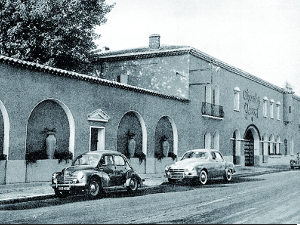 Harnessing Valrhona's historic site
Based in central Tain l'Hermitage for 90 years, Valrhona now also has a second, larger production facility on the edge of town, but the company was keen to harness its historic factory site.
Many trade customers and gourmet consumers would ask to visit the factory, so Valrhona decided to create a chocolate discovery centre in central Tain l'Hermitage, right next to the factory and shop.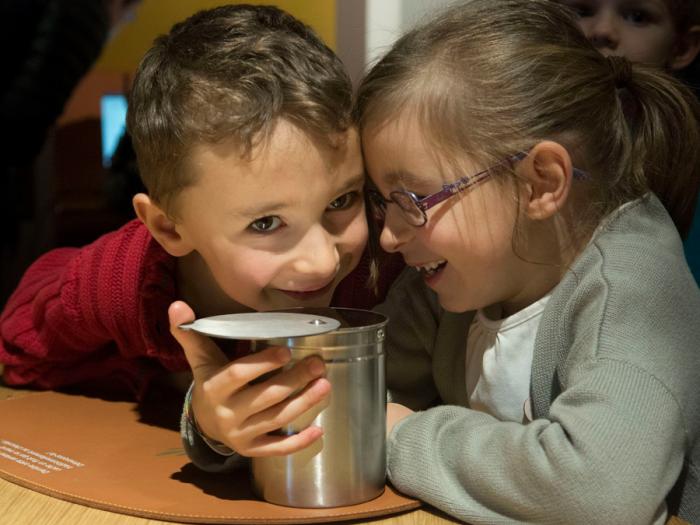 In 2006, Valrhona devised a scenario so that the greatest number of people could discover why the world of chocolate is so fascinating.
From the outset, the exhibition design was based on interactivity between the visitors, their five senses and the various attractions on offer.
Naturally enough, the Cité du Chocolat's leitmotif became the triptych of "Le goût, le geste et la matière" (literally "taste, gesture and material").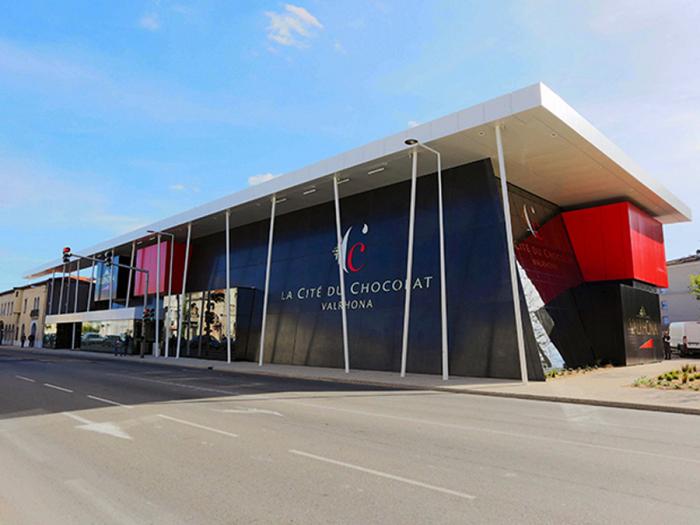 To accommodate the exhibition, it was first necessary to purchase two buildings next to the factory (in 2007) and then demolish them to create a 2,000 sq m site to host the Discovery Centre.
After seven years' studies and development (the exhibition design was created in 2008), the Cité du Chocolat opened in October 2013.
In light of the venue's success (100,000 visitors in the first year), Valrhona decided to double the exhibition area – and in July 2016 opened a second floor to the public. The Cité now offers its four activities across 2,000 sq m – making it one of Europe's leading chocolate-tourism attractions, and the third-ranking "Savoir-Faire Tourism" venues in the Auvergne Rhône Alpes region.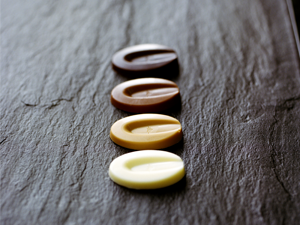 Chocolate, every which way…
The Cité du Chocolat now encompasses four activities devoted to chocolate, and open to everyone:
The Discovery Centre
The École Gourmet
The Café
The Shop